THE MAIDA CENTER OF BUDDHISM
This center started its activities in 1997. The name of the center comes from Shuichi Maida (1906–1967), one of the most important Buddhist thinkers of modern Japan.
This center is designed for the study and enhancement of Shin Buddhism in the U.S.A. It holds activities such as regular study classes and retreats both in English and Japanese. It publishes English translations of the works of Shin Buddhist thinkers such as Shuichi Maida, Haya Akegarasu (1877–1954), and Manshi Kiyozawa (1863–1903). It has a newsletter The Dharma Breeze.
When Dr. Nobuo Haneda, director of the Maida Center,  was interviewing Maida's students in Japan in 1996, he met Mr. Yukimasa Tada, a student of  Maida and the founder of the Sun Drug Company in Tokyo.  Mr. Tada offered to help Dr. Haneda in his efforts to introduce Maida in the U.S.A. He gave him a fund to start the Maida Center of Buddhism.
---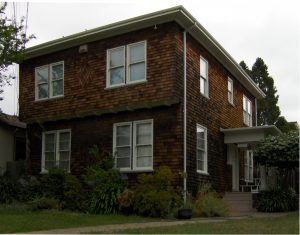 2609 Regent Street, Berkeley, CA 94704  map
Tel/Fax: (510) 843-8515
E-mail: MaidaCenter@sbcglobal.net